PIBBS MENTOR

Professor

Preventive Medicine
Keck School of Medicine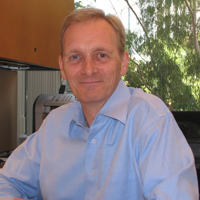 Research Topics
Research Overview
Our laboratory is interested in understanding the role of genetic factors in risk and progression of common malignancies such as breast, prostate and colon cancer. We have a specific interest in identifying genetic risk factors that contribute towards developing more aggressive forms of cancer and metastasis, and our research has provided novel insight into genetic factors involved in aggressive forms of breast and prostate cancer.

Our research program aims to translate genetic epidemiology discoveries into the wet lab setting, where we use a broad range of approaches including genetic, molecular and cell biology techniques, gene expression and tissue microarray analyses and mouse models, to uncover the biologic role of genes and gene variants in cancer. An example of our wet lab-based approach is illustrated by our studies of podocalyxin, a hematologic stem cell marker that we identified as a candidate prostate cancer aggressiveness gene from our genetic epidemiology studies. We have shown through cell based molecular studies and tumor tissue microarray analyses that podocalyxin functions as a likely metastasis-promoting gene in breast and prostate cancers. Using molecular and cellular approaches and mouse models, we are now establishing the mechanistic role of podocalyxin and its genetic variants in the development of specific aggressive sub types of breast and prostate cancer and metastasis.

The ultimate goal of these studies is to translate our findings into clinical practice by working with physician researchers and clinicians, and to provide novel genetic screening tools to identify those at higher risk of developing aggressive forms of cancer, as well as identifying novel and rational therapeutic options to treat such cancers.