PIBBS MENTOR

Professor

Surgery, Pediatrics Center for Craniofacial Molecular Biology
Keck School of Medicine
The Saban Research Institute
Childrens Hospital Los Angeles
School of Dentistry
Center for Craniofacial Molecular Biology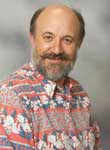 Research Topics
Cell Cycle
Growth & Proliferation
Signal Transduction
Developmental Biology
Research Overview
Developmental biology of the embryonic and fetal lung including branching morphogenesis, cytodifferentiation and alveolization.

Injury response and repair of the developing lung, including, epithelial proliferation, apoptosis and migration and identification of pulmonary stem cells in mechanisms of injury repair.

Tissue regeneration including molecular mechanisms of growth and discovery of novel targets for lung, pancreas, skin, gut, retina and craniofacial tissue regeneration.