PIBBS MENTOR

Assistant Professor

Urology
Childrens Hospital Los Angeles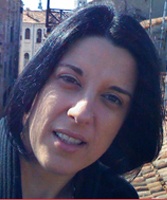 Research Topics
Stem Cells
Acute and Chronic kidney Diseases
Kidney Tissue Engineering
Diabetes/stem cells
Heart and Lung Tissue Repair
Organ Progenitors
Research Overview
The overall theme of research in Dr Perin' s Laboratory is the application of stem cells derived from amniotic fluid for organ regeneration, using Tissue Engineering and Developmental Biology techniques.

Stem Cell Projects: Over the past decade, there has been increasing emphasis placed on stem cells and their potential role in regenerative medicine for reconstruction of bio-artificial tissues and organs. Stem cells represent a novel alternative to treat many acute and chronic diseases.

Stem cells derived from amniotic fluid (AFSC) have been shown to possess pluripotent capabilities in vitro as well as in vivo animal models. In our laboratory we study the application of human and mouse amniotic fluid stem cells in animal models of acute and chronic kidney, pancreas, lung and heart diseases. Preliminary data show that injections of AFSC, both in acute and chronic damage models, are able to restore the functionality of the organ, and re-establish to normal the physiological and functional parameters. In addition, the injection of stem cells increases the life-span of the treated animals. By demonstrating that a stem cell population derived from amniotic fluid can be functional in an in vivo system, we could establish a precedent for using stem cells in regenerative medicine applications or for cell therapies in the future to treat patients in the clinic. AFSC may represent a new cell source for tissue and organ regeneration with important advantages comprising a truly undifferentiated population of cells that can be easily obtained during widely used diagnostic procedures, such as amniocentesis.