PIBBS MENTOR

Attending Surgeon/Assistant Professor of Surgery

Pediatric Surgery
Keck School of Medicine
The Saban Research Institute
Childrens Hospital Los Angeles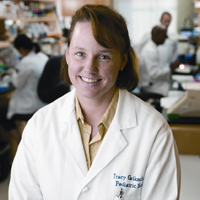 Research Topics
Organ-specific stem cells
tissue engineering
Research Images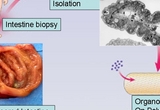 Research Overview
Current treatment for children with an inadequate amount of small bowel has a 30% 5-year mortality rate and serious morbidities that destroy the quality of life. Surgical and medical therapies are inadequate with high costs and failure rates. Tissue-engineered small intestine may offer an alternative and superior means for restoring intestinal length and function.

Intestinal lack or loss is an expensive, morbid condition with an increasing incidence. Fundamental congenital and perinatal conditions such as gastroschisis, malrotation, atresia, and necrotizing enterocolitis (NEC) may lead to short bowel syndrome (SBS). NEC is the most common gastrointestinal emergency in neonates and primarily occurs in premature infants. As rates of prematurity are increasing, so are the numbers of children with SBS and NEC. In addition, prevalence is increased for other diagnoses such as gastroschisis, which has nearly doubled. Medical and surgical treatment options carry high dollar and human costs and morbidities including multiple infections and hospitalizations for vascular access, liver failure in conjunction with parenteral nutrition-associated cholestasis, and death. Small bowel transplant has a reported 5-year graft survival of 48%, but is attended by rejection, the morbidity of major surgery, and a lifelong need for anti-rejection medication. A report on 989 grafts in 923 patients by the Intestine Transplant Registry reveals improving outcomes, but one year graft/patient survival rates are 65%/77%.

Tissue engineered small intestine offers a potential durable autologous therapy. We devised an effective rescue therapy following massive small bowel resection in the Lewis rat using a variation on the approach of transplanting complex multicellular units onto a polymer scaffold into the omentum. The growth of engineered bowel results in reconstitution of a full thickness piece of intestine, several orders of magnitude greater than the original intestinal biopsy that furnishes the progenitor cells. In the human, engineered intestine from autologous cells would avoid the problems of transplant: donor supply and immunosuppression. Because engineered small and large intestine, esophagus, stomach and specific portions of the gastrointestinal tract such as the GE junction, form by the same process, in addition to SBS engineered intestine could aid in future treatments of trauma, vascular accidents, gastrointestinal cancer resection.

Tissue engineered small intestine exactly recapitulates native intestine histology. All four epithelial lineages are seen in conjunction with a lamina propria, nerve elements, and muscularis mucosa. OU, when reduced to single cells or the single cell fraction obtained in the purification of OU do not form TESI. This multicellular OU transplantation strategy is distinctive in producing full-thickness TESI that recapitulates all the layers of native intestine, and in the Lewis rat, intact function.

Scientific challenges: The long-term goal of this project is a human cure for Short Bowel Syndrome, and by extension, a valid mechanism to replace resected intestine after trauma or cancer of other portions of the gastrointestinal tract.