PIBBS MENTOR

Professor

Molecular Microbiology & Immunology, Urology, Preventive Medicine
Keck School of Medicine
USC / Norris Comprehensive Cancer Center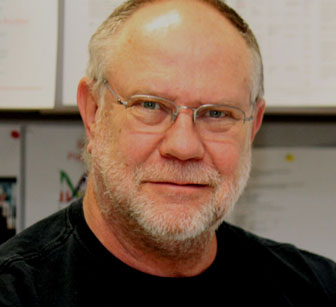 Research Topics
Cancer Genetics
Signal Transduction
Endocrinology/Metabolism
Molecular Epidemiology
Gene Regulation/Transcription
Research Overview
Gerhard (Gerry) A. Coetzee, Ph.D.

Professor of Urology, Preventive Medicine and Molecular Microbiology & Immunology

Research Topics: Cancer Genetics, Endocrinology, Steroid Receptors, and Transcription

I have >30 years of molecular biology experience. I am the Co-Leader of the Genitourinary Cancers program of the USC Norris Comprehensive Cancer Center. I am currently leading an NIH-funded research study on the role of the steroid receptors in prostate and breast cancer predisposition and progression. Major findings during the past decade include the role of polymorphisms in the androgen receptor (AR) gene and prostate cancer predisposition, the role of AR signaling in ablation-resistant prostate cancer, and more recently genome-wide AR occupancy, including associated modified histone signatures. Recently my lab discovered the first androgen- and TCF7L2-dependent enhancers at chromosome 8q24 that affected transcriptional regulation related to prostate and colorectal cancer risk. My present work is focused on the functional consequences of non-protein coding risk regions within the context of many complex diseases. To this end we developed a software program called FunciSNP, which is an R/Bioconductor tool integrating functional non-coding datasets with genetic association studies to identify candidate regulatory SNPs, which in turn can be tested in biochemical experiments using model systems.